Lionel
Born 1908.
His father died in WWI.
After his father's death, his mother moved with him to Alabama.
He was invited to join a band by Les Hite.
There he met Louis Armstrong.
In 1930, he was invited to a recording studio. During a break, he went over to the vibes and started playing.
Armstrong liked what he heard and recorded a song with him, which became a smash hit.
That's how he became famous. |in a nutshell|
Count Basie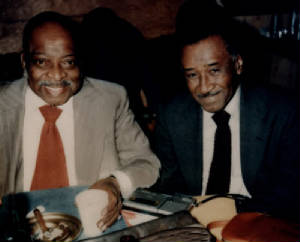 Born 1904.
He wanted to play drums, but he ended up choosing the piano.
In 1920, he went to Harlem.
"Fats" Waller was his major influence.
They became friends, and Fats let him sit next to him at the piano.
He joined a a road show with Gonzel White.He played in a four piece band and acted a little.
In 1930, he joined the Bennie Morton Band and stayed with it until Bennie Morton died.
He and the other band members still played together at clubs and they competed with Duke Ellington.
4 more men were added to the band and they started recording.
!Count Basie!